Festival dell'Economia di Trento
A must-see four-day event graced by the presence of Nobel Laureates and distinguished guests from academia, business, social, culture and politics.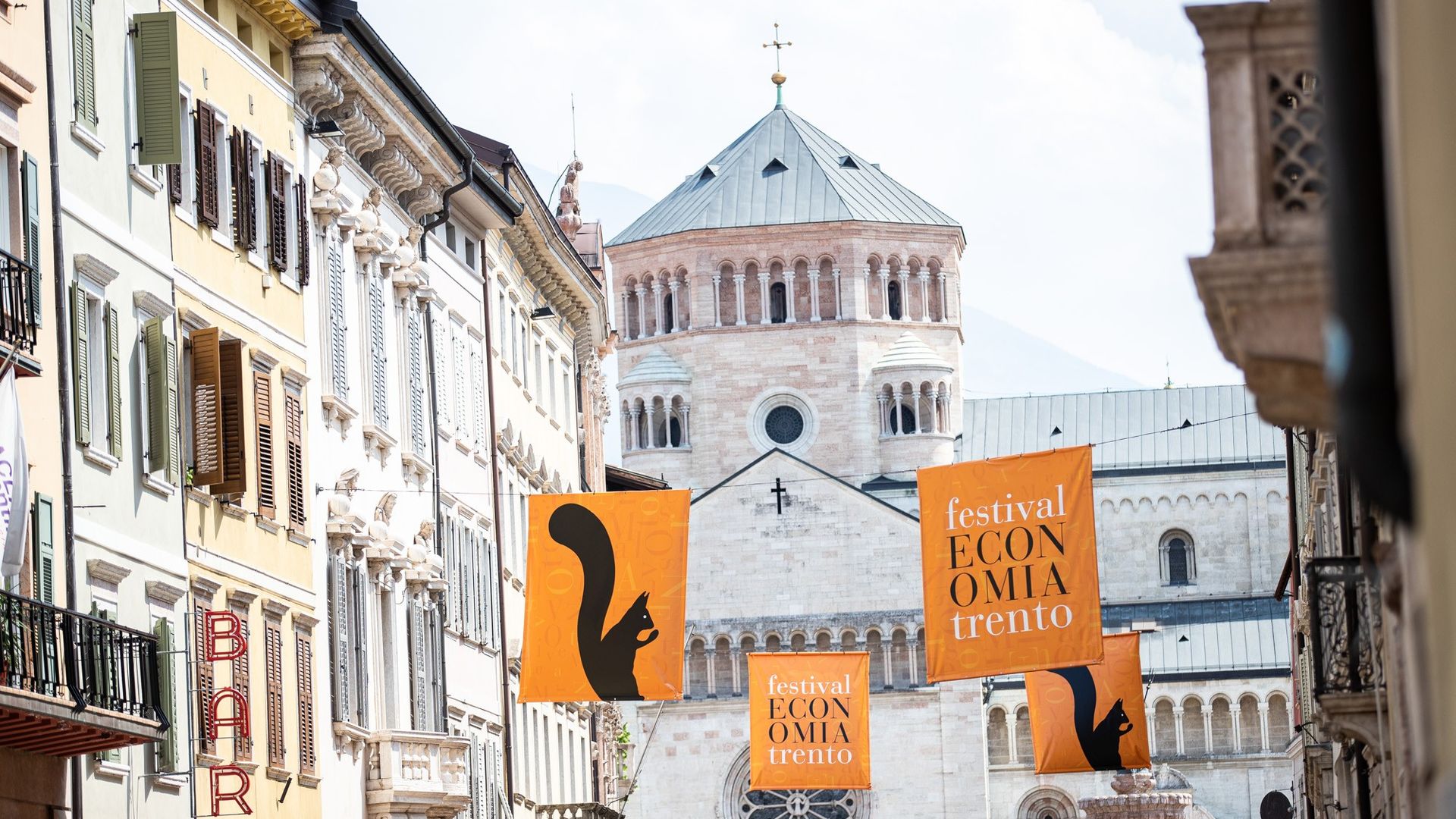 The Economy festival was born in 2006 in order to enable and facilitate discussions between economists and a broad public
Every year, the Festival offers a rich programme of meetings, events, talks and keynotes with the participation of opinion leaders of national and international relevance and prominent personalities including Nobel Prize winners, scientists and researchers, representatives of civil society and institutions, economists, entrepreneurs, managers and representatives of the most important academic realities in Italy and worldwide.
A Festival with a dynamic and innovative agenda spread throughout the city of Trento and which, alongside the official program, includes many other initiatives aimed at young people and families with the "FuoriFestival", "Economies of the Territories" and "Meetings with the Author" formats.
Previous editions
The future of the future. The challenges of a new world (2023)
The pandemic aftermath, amidst order and disruption (2022)
Return of the state. Businesses, communities and institutions (2021)
Environment and growth (2020)
Globalization, nationalism and representation (2019)
Technology and jobs (2018)
Unequal health (2017)
Where growth takes place (2016)
Social mobility (2015)
Ruling classes, growth and the common good (2014)
Sovereignty in conflict (2013)
Life cycles and intergenerational relationships (2012)
The borders of economic freedom (2011)
Information, choices and development (2010)
Identity and the global crisis (2009)
The market and democracy (2008)
Human capital, social capital (2007)
Wealth and poverty (2006)