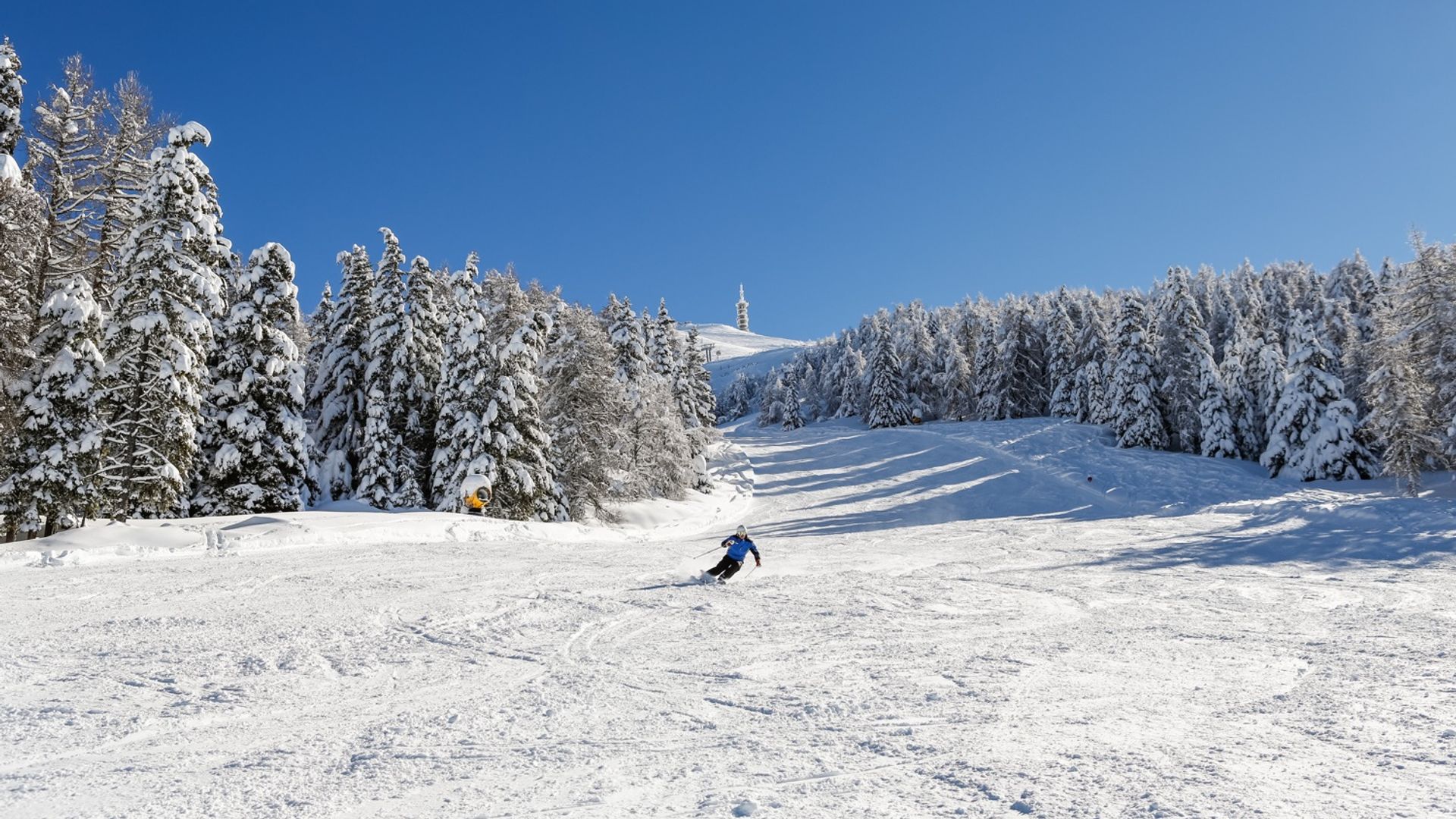 Gran Pista
Pure adrenaline for ski lovers!
If you are looking for the best ski slopes in Trentino, you cannot miss the Monte Bondone's Gran Pista, one of the most loved and spectacular in the ski area. Book your ski holiday and come skiing on Monte Bondone.
Features of one of the best ski slopes in Italy
Monte Bondone's Gran Pista is 4 km of pure adrenaline among coniferous and birch woods, splendid panorama facing the Brenta Dolomites, an average gradient of 30% and a higher difference in height at 800 m.
Served by an automatic detachable chairlift that covers 809 meters in altitude in just over 7 minutes, it is one of the chairlifts with the largest difference in level in Europe.
The Monte Bondone ski area is vast and varied: 20 km of slopes on an area of 70 hectares, equal to 100 football fields, served by 4 chairlifts and 3 moving carpets for the beginners.