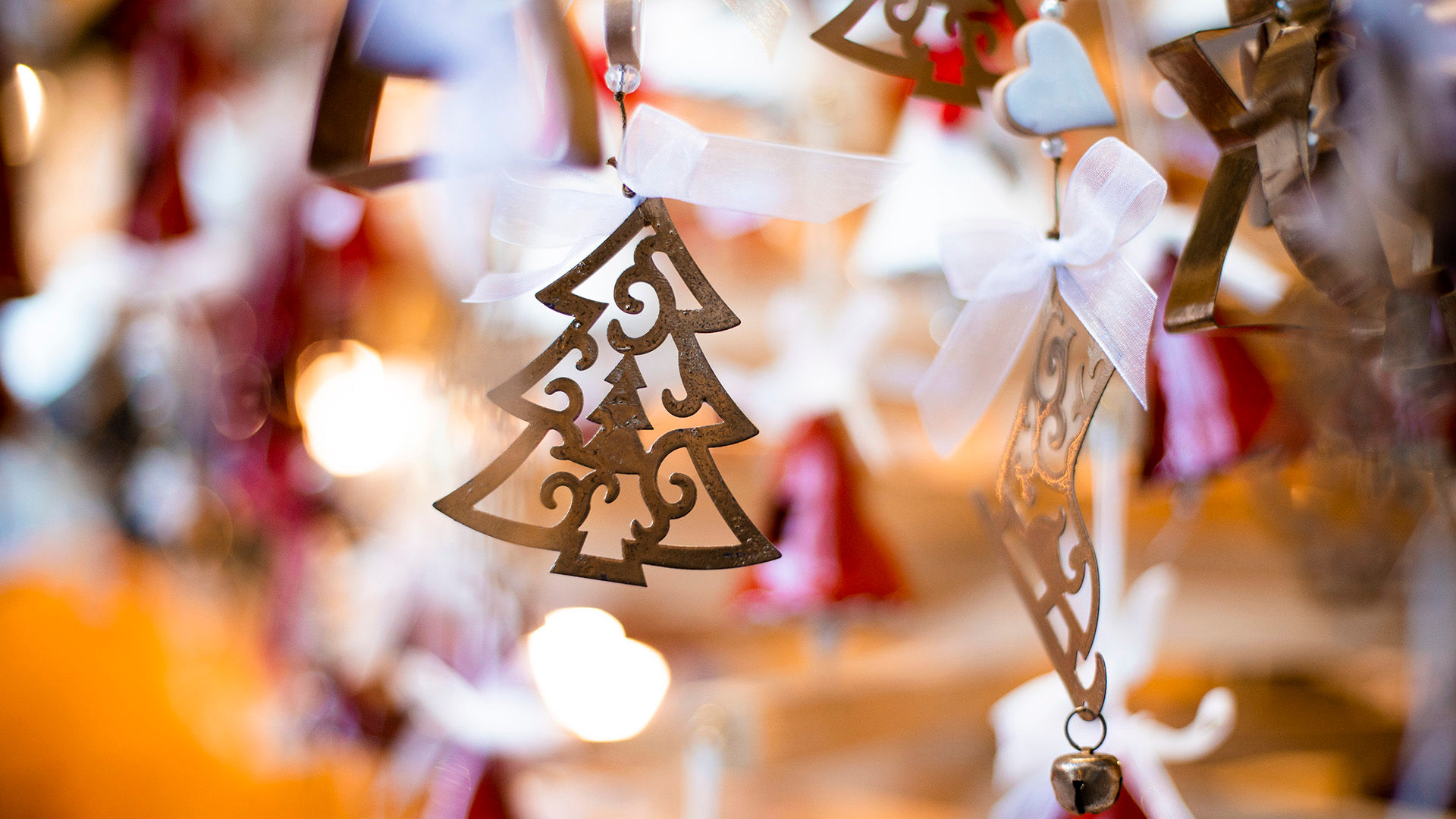 Trento Christmas Market - Piazza C. Battisti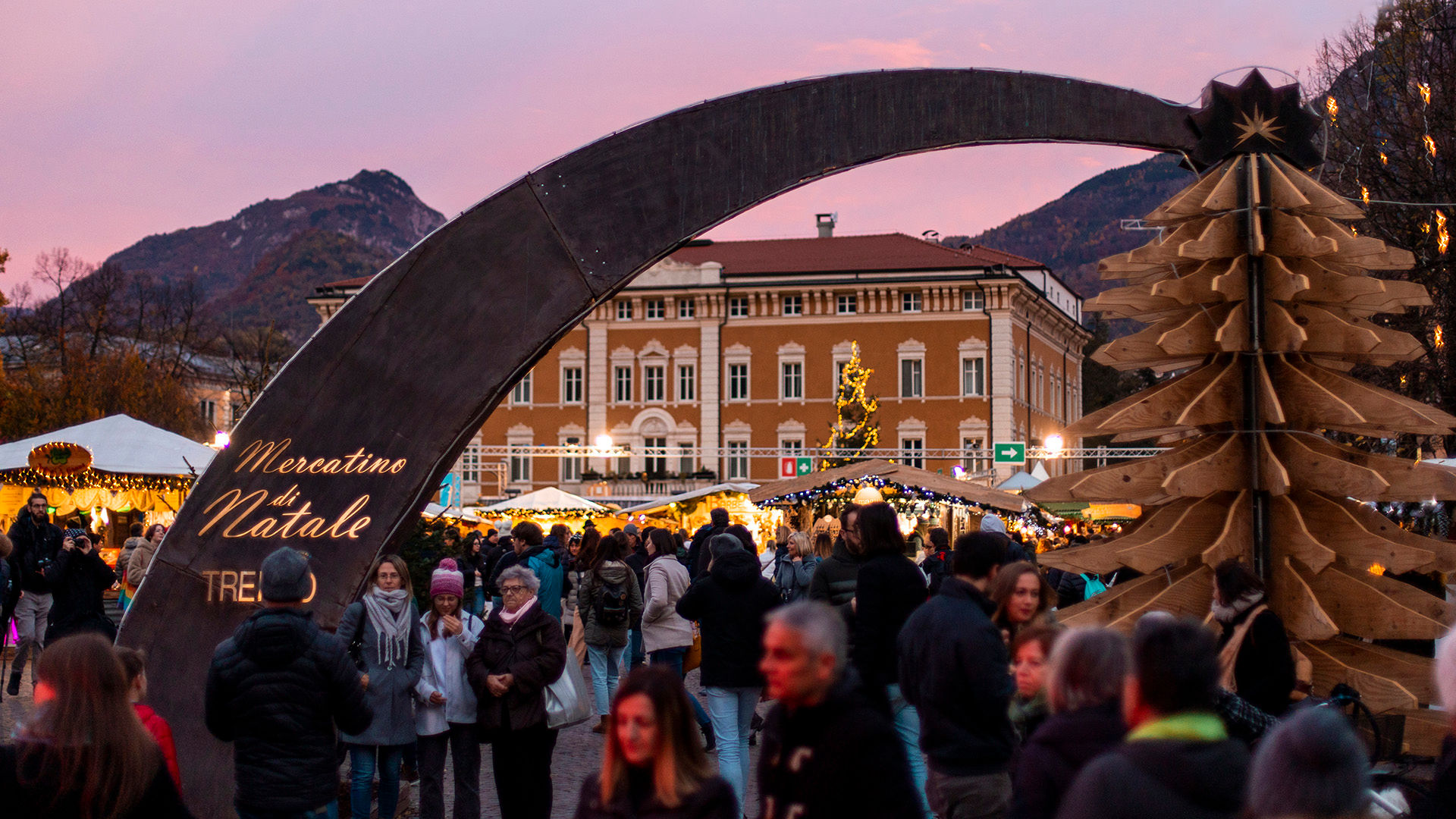 Mercatino di Natale di Trento - piazza Fiera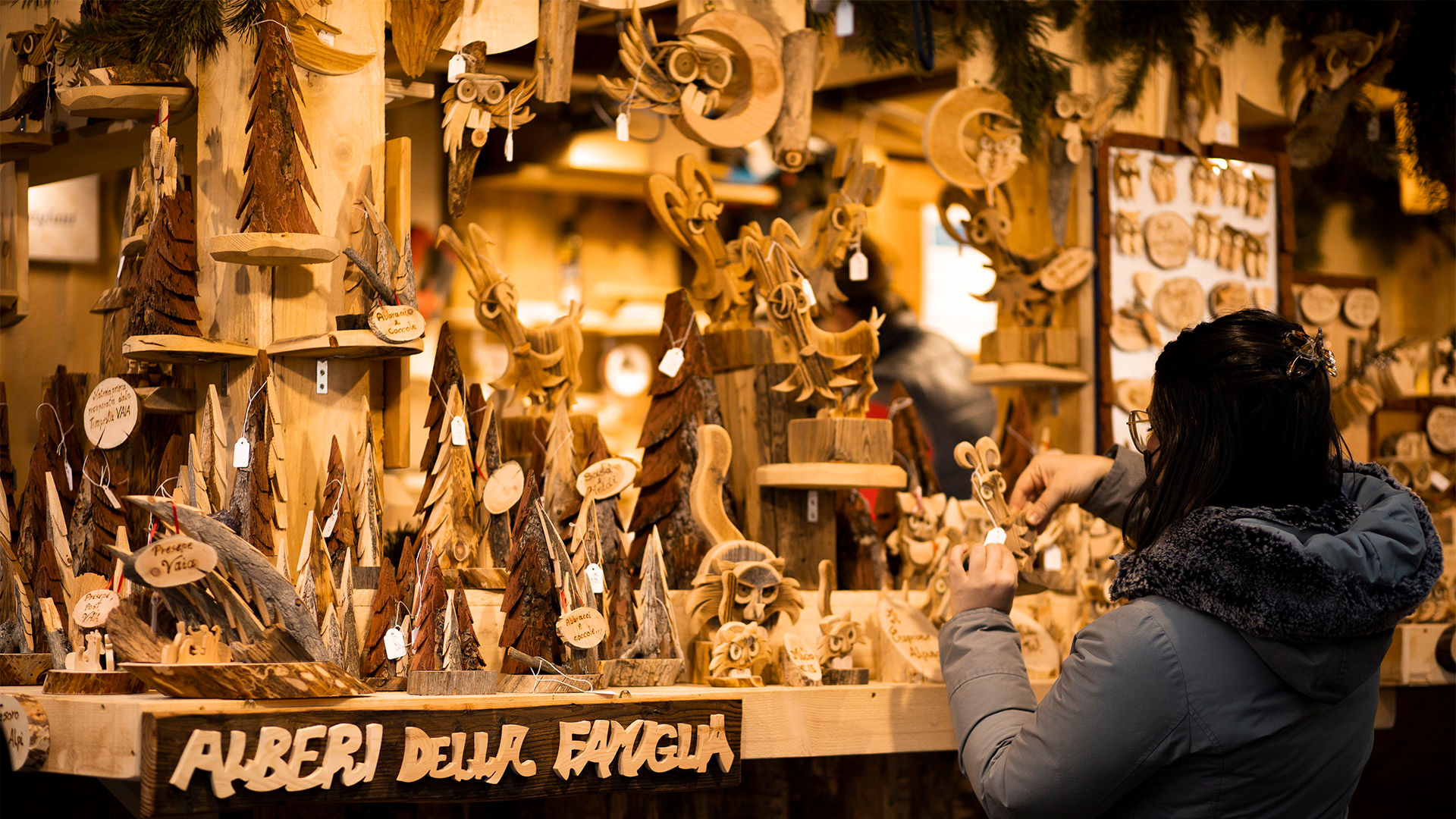 Handicrafts at the Trento Christmas Market
Christmas Market of Trento - piazza C. Battisti
Trento Christmas Market

Piazza Fiera and Piazza Battisti
Precious treasures to discover in Trento, where the magic of the Christmas Market blends with the ancient history of the city and with the events of the most magical period of the year.
The festive atmosphere and Christmas decorations, the wooden houses and the scent of mulled wine: Christmas envelops the centre of the City of Council with warm atmosphere among precious decorations and sparkling lights, in search of quality products and traditional specialities.
It's never too early to be enchanted by the Christmas atmosphere... Since 1993, the traditional Christmas Market of Trento has been celebrating the most beloved occasion of the year with its traditional Christmas huts, popular showcases of local handicrafts and traditional culinary specialities. It is in Piazza Fiera and Piazza Battisti that the intriguing journey takes place on the roads of tradition and creativity of fine craftsmanship capable of continuous renewal. Visitors will pleasantly lose themselves among ornate pendants and pendants, ornaments, wooden and ceramic trees, angels and miniature nativity scenes, leather goods and clothing, handmade jewellery and surprising natural cosmetic products. To take a break and enjoy the creations of the area's gastronomy, a stop at the stands is a must. They offer culinary specialities for all tastes: sweet and savoury creations for tourists and sports enthusiasts returning from a day of fun on the snows of Monte Bondone, which rises close to the city limits.
See event details
Trento City of Christmas
In "Trento Città del Natale" the immersion in Christmas scents, colours and flavours is total! Not only markets... the Children's Square offers initiatives and workshops, the Christmas train crosses the festively lit historic centre, and the skating rink provides smiles and fun! Every year, the city's museums welcome activities and initiatives for young and old, while the squares dress up for the festive season.
Discover Trento Città del Natale!